1998 saw the Raptors field it's first Peewee team. Due to the changes in the age groups from 1999, all of the 1998 team have moved to the new YOUTH age group.
Sadley there wasn't enough interest to make up a new Peewee team for the 1999 season. Hopefully this will change and once again there will be a Raptors Peewee team.
Everyone involved with the Raptors wishes the new Youth team a good 1999 season and a big thanks for playing hard in 98 !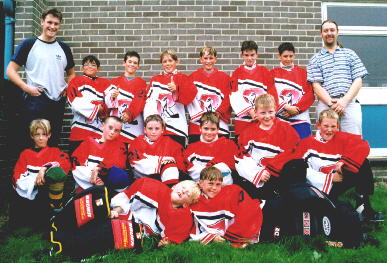 The 1998 Peewee Team